So as a bit of fun and to celebrate my revamped website, blog and upcoming newsletter I decided to do a giveaway!!!! One of my favorite parts of the job is putting together personalized gifts for my clients. Since all of the product I sell (you know…houses in Saskatoon) is local, I've tried very hard to shop here in Saskatoon. I also realize how many of our livelihoods depend on the success of everyone else! One thing about me, it's that I support small local businesses, entrepreneurs and anything locally made as much as I can.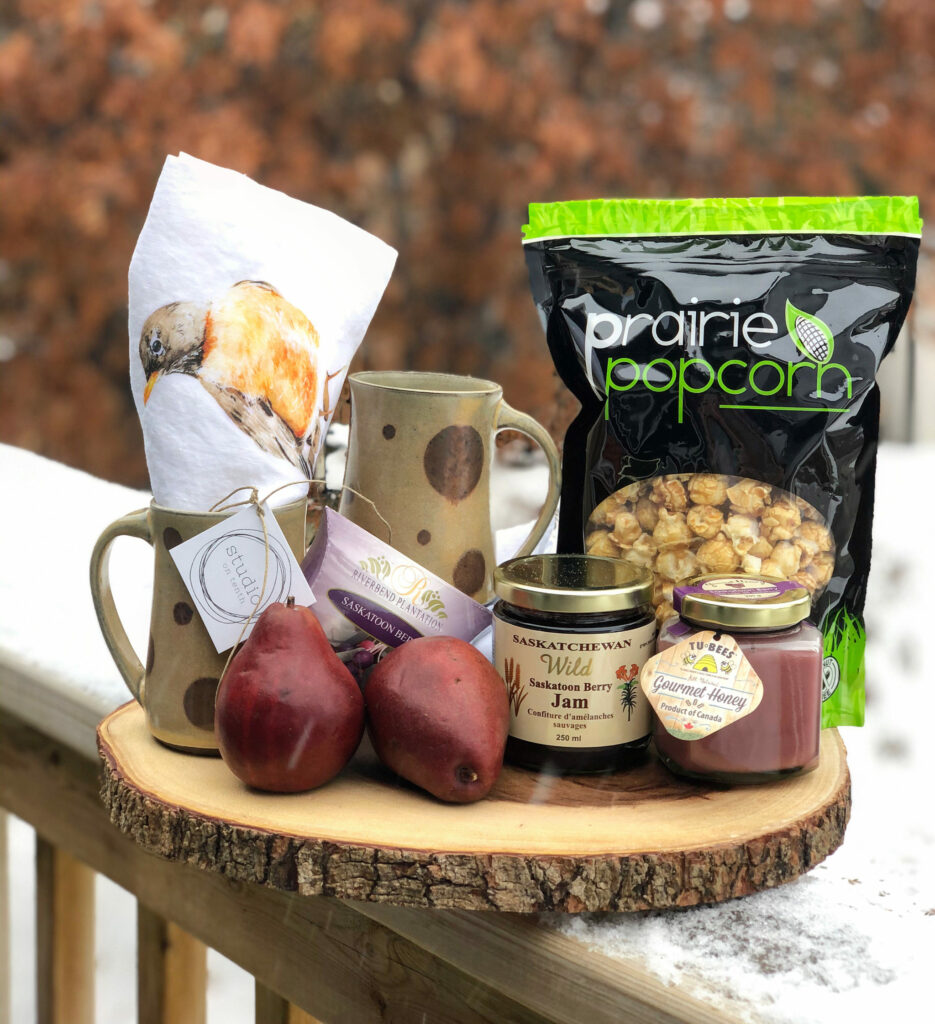 I put together a "Heather Board" (my fun take on a gift basket) full of local goodies and it could be yours whether you live here or afar! (Okay, I also support family so you'll see my cousin's product from Studio on Tenth in Salmon Arm….also, I just love their linens!!)
To be entered, all you have to do is subscribe to my newsletter ( http://www.heatherfritz.com, scroll to the bottom) before February 19 and you will be entered to win. My newsletter will be fun tips about real estate, updates on what's going on in my world and just some random stuff to keep you all interested! The draw will be made on February 20th, my Dad's birthday. Check out my Instagram page for the winning announcement!
Watch out for my next blog: 6 Steps to Prep Your House for Showing